From the middle of September, M. Forschner can be reached with his Art Mobil in Paris.
Contact: Mobile: +49 1525 3989 048,
Mail: of@mforschner.com,
Camping: Bois de Boulogne
"Presentation of the "Breakthrough" of 1979. This foldable painting's size of 80 x 40 cm, can be expanded by folding it out through countless intermediate steps to a size of up to 250 x 205 cm! Explore it now!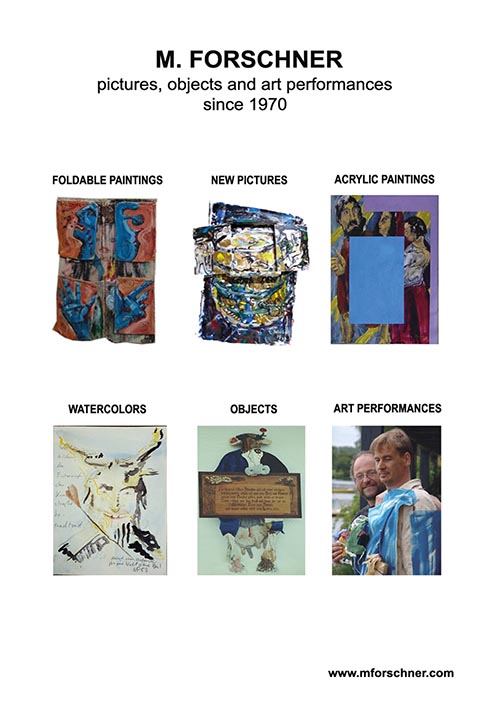 Brochure – Download the artistically precious brochure about Manfred Forschner's artwork now!brochure